Clients may choose to purchase items "a la carte" or– for the best value– one of our digital Collections, which offer digital files & beautiful print product(s) to display right away.  The choice is yours!
---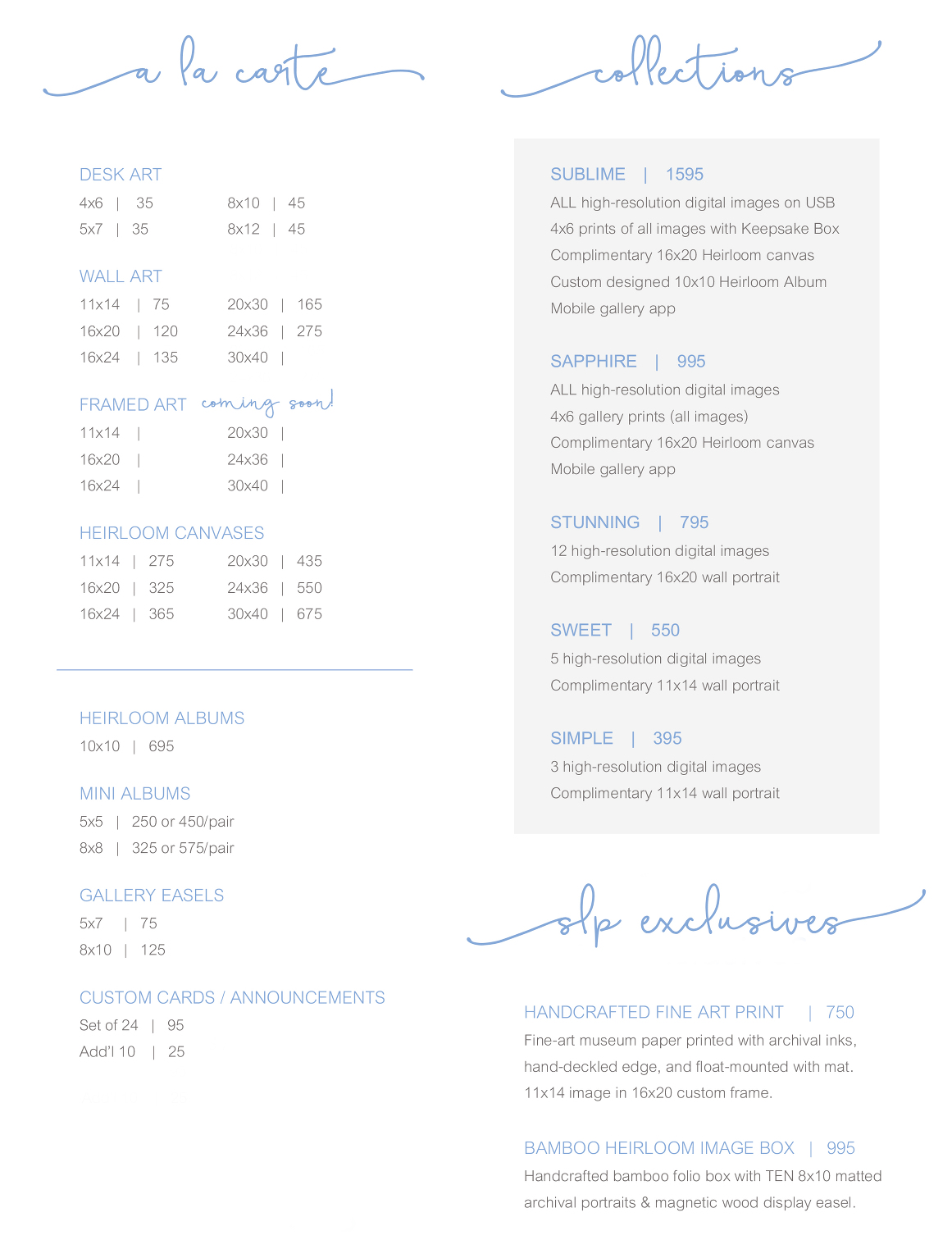 ---
We have samples of every gorgeous product we offer!  🙂  Inquire for more details!
We want you to fall in love with your portraits and choose the products that make your heart sing and suit your family's lifestyle and needs.
We are more than happy to guide you through the process of choosing art products or a collection that's right for you.  
In love with the products but on a strict budget??  No problem.  Complimentary payment plans are welcome.