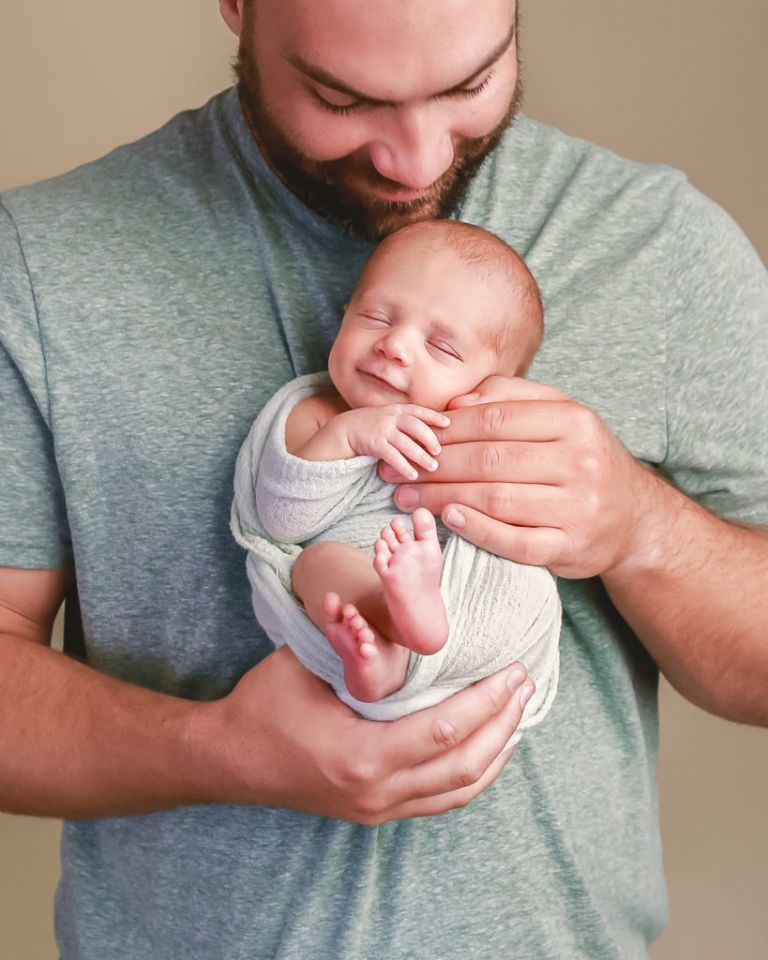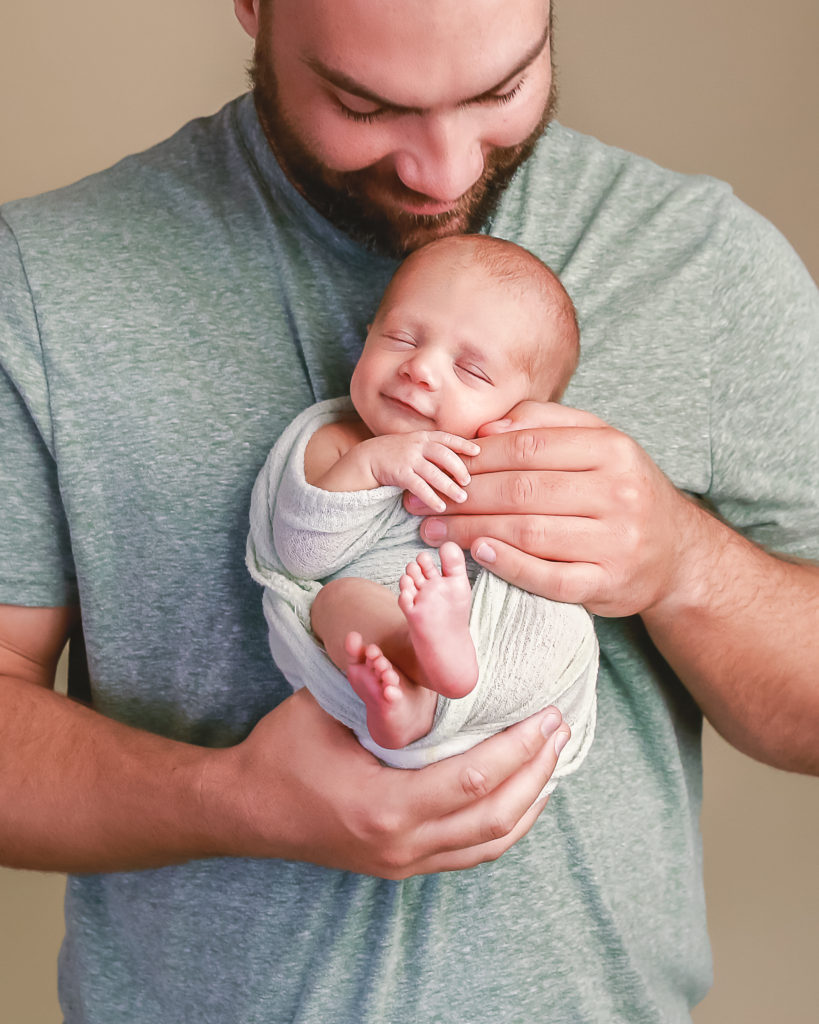 A mere 9 years has passed since we had our first baby, but I already feel a bit like a granny in a rocking chair talking about all the gadgets and baby products they make for newborns and babies today. I swear, in less than a decade there have been so many inventions for expecting moms and newborns it's hard to keep track of them all, let alone truly understand which ones you really need!
Like most experienced moms (i.e. moms who survived toddlerhood), I feel like some sort of expert on the baby stuff, though mastery of the actual raising-a-small-human thing still seems to elude me.  So, for funsies, I thought I'd write a post that might be helpful to all those new moms and dads out there! I get to meet so many soon-to-become parents in my business, it reminds me of what a stressful and exhilarating time having your fist baby can be. I'm hoping this list of things MY FAMILY found essential might come in handy for brand-new parents and make something overwhelming a bit more manageable.  🙂
---
6 BABY ITEMS YOU NEVER KNEW YOU NEEDED
1.   A pack-n-play!
I hear a lot of new parents ask if they really need a pack-n-play.  Technically, no…. as long as baby has a safe place to sleep like a crib, bassinet, or even a "Moses basket", but from my own experience? YES!
Here's why: They can be your baby's first bassinet/bedside sleeper. They are a portable travel crib. They now are super simple and easy to set up. They make a great safe place for baby to play when you're cleaning/working around the house.  And lastly, for all of these perks they're relatively inexpensive. That is to say, all you need is a basic pack-n-play in the $60-80 range (not double that!) Little mobiles and such are cute, but just get one with the adjustable bottom- meaning you can raise the sleeping surface up high during those first few weeks so you can easily reach baby over the edge of your bed.  After using it those first few weeks bedside, and throwing in the car for a road trip or hotel stay or two, you'll see why they were such a handy invention!
2.  Piddle pads
When we were registering for baby things with our first child, I wondered if people purchase a half a dozen or more of those cute and soft changing pad covers for a changing table (if you have one).  I mean, even though my experience as a child care quality consultant taught me that a waterproof, sanitizable surface (meaning an unpleasant plastic/vinyl mat) is the most appropriate surface to change a baby, I didn't really want something like that in my own little angel's beautiful nursery.  😛  However, my little angel peed all over her lovely soft changing mat cover the minute I removed her diaper! Solution? I bought some of those cotton flannel waterproof sheet savers from Babies-R-Us and cut them into quarters- the perfect size to lay on top of the changing pad cover and soak up any little surprises!  When peed on, they were FAR easier to swap out with a clean one and gave me FAR less laundry to wash than those bulky (and pricier) changing pad covers. Far less expensive from the start, too, since I bought one sheet saver and made four piddle pads from it!  They were also small enough to stash in the diaper bag to give yourself a clean place to lay baby when changing diapers on the run.
3.  A DOULA!
Though not a product from stores, this is the one essential you never knew you needed BEFORE baby is born! For those of you who don't know, a doula is a person who supports you before, during and after labor. To me, a doula is a lot like a labor COACH. They don't deliver your baby (your midwife or doctor does that) but they support YOU- physically, mentally, and emotionally- during the entire process of bringing your baby earthside, and some also provide POSTPARTUM support!  Now, don't make the mistake of thinking doulas are an unnecessary luxury that only hipster moms use. They are, in fact,  AMAZING.
After meeting a doula who attended our birthing classes (and loving with her sweet, friendly personality) my husband and I decided we wanted to hire a doula for our second baby.
And MAN am I glad we did. Long story short: My second labor was MUCH shorter than my first (five hours from start to baby) and the Army medical center where I was to deliver was SO busy with laboring moms that I couldn't get the epidural I so desperately wanted- Anesthesia was literally backlogged!  So, I had to labor on my own (90 minutes of that in the hallway!) Thank GOODNESS our doula Doris Ann was there with us! I mean, I wasn't completely alone- my husband was there- but with all due respect to that wonderful man, he's pretty much useless in the delivery room!
Of course, I had the option of getting painkillers, but I told Doris Ann beforehand (at one of our pre-birth coffee dates) that I did NOT want to take IV drugs. So she helped encourage me to labor without them if I could. She massaged my back, helped me walk when I needed to, breathe and mediatate when I needed to, and conveyed my wishes to the doctors whenever my husband was too nervous to do so himself. I ended up making it through labor without any pain medication or epidural whatsoever, pushing for just 4 1/2 minutes!
Although I never INTENDED to have a natural childbirth, I am so glad now that I was able to (just like Doris Ann told me I'd be).  She knew that I was adamant about NOT having IV drugs administered, so she helped me realize my own ability to get through labor on my own.  She never pushed me one way or the other to have one type of labor over another. She supported the decisions that I made BEFOREHAND and help me see it through to the very sweet end.  I will forever be grateful to her for having such a wonderful birthing experience!
4.  Swaddle wraps!
Although many parents might say you don't need anything other than a blanket to swaddle a baby (and technically they'd be right), those swaddle wraps are a wonderful thing for the sleep-deprived deliriously tired parent trying to swaddle a baby back to sleep in the middle of the night. We bought a couple of these things. We swaddled our baby with a flannel receiving blanket or whatever we had, but when baby kept wriggling the blankets loose, we realized these wraps kept that little baby burrito snug and wrapped all night long; well, at least until her next feeding!  It doesnt matter how sloppily you swaddle baby in their blanket, one of these wrapped and velcroed around them keeps them snug and happy without ever coming unraveled.
5.  A cradle swing.
As legend in my family goes, I was a fussy baby. (Or is the word "rotten"?)  I mean, there is a reason that I'm the baby in the family- my parents say they didn't want to have another after I came!  My mom says that the ONLY thing that would soothe me during one of my terrible crying jags was a swing. It was one of those swings with a crank on the side that you had to keep cranking over and over again. I think she said they went through 2 or 3 swings in my first year! Anyway, the electric versions now are pretty great- they're not only adorable and cozy (and far quieter!), you can choose to have baby swing front-to-back, or side-to-side, like a cradle. Our munchkins definitely preferred the latter. They were SOOOOO content in their swings- falling asleep in them nearly every time.  As they grew, we needed to replace the swing with their crib when it was actually nap time, but during those first several weeks that are so exhausting, the swing was a lifesaver.
6.  A Diaper Genie
I once saw this item on an article written about things you don't need for baby. And I totally disagree!  Although you don't HAVE to get a diaper genie- (You could always choose to carry the dirty diaper to your bathroom, or -God forbid- your kitchen trash, but you then will have to smell that smell anytime you walk into those rooms.  So, you could put them in a sealed trash container so you can't smell them 20 minutes later… Hmmm… that would be a pain to have to unlatch some container every time you have a dirty diaper (which is umpteen times a day).  Wouldn't it be nice if there was some type of trash can that you can put right next to the changing table, that is sealed so you can't smell it, yet easy to open- even hands-free?  Well, there is such a thing: It's called a diaper genie!  😛  And the reason so many are for sale in yard sales?  Not because they're useless, but because- thank the heavens above- babies all WILL eventually stop using diapers. (So, have faith potty training parents!)
---
Anyway, that is MY list of things you never knew you needed for baby!  Agree?  Disagree?  I'd love to know what y'all think!  Feel free to comment with YOUR favorite baby things below.  Parents- especially new parents- need all the help they can get!