Happy Fall y'all!  Well, not QUITE yet, but it's definitely on its way!  Now that my family has returned from a wonderful month in Michigan spending time with grandparents and cousins, and school has once again started, it feels like things are back to normal again.  And for me, that means back to working full time at SLP!  And it just so happens that my favorite season is upon us:  Fall Family Portraits!  Fall is, by far, the most popular time for families to book family portrait sessions.  Why?  Beautiful fall colors… crisp, cool weather… less humidity to mess with Mama's hairdo… Fall's the best!  I was lucky enough to capture this adorable Maryland family this summer, and I can't begin to tell you the joy it brought me to create these images for them.  This session made me so excited to think about the amazing fall portraits that will be happening soon!
Tips for timeless family photos…
On another more practical note, this session was an ideal example of WHAT TO WEAR for your family photos.  Momma here did an amazing job of styling her family! I might be biased (because blue is my favorite color) but I truly love how the family's wardrobe finished off their images in the most beautiful way. It took what could have been nice photographs and made them amazing.
What did Mom do that works so well??  She chose similar tones for everyone. (Or is it intensities?)  You know, everyone was in light colors- a combination of whites, creams, and blues.  Everyone's clothing complemented everyone else's beautifully.  There wasn't a bold or dark color stuck in somewhere.  (Not that you can't do "bold" colors for portraits… you absolutely can!  See our Pinterest board, or our next blog post on Wardrobe tips for family portraits!)  But here, the soft, neutral tones are a never-fail no-brainer for pulled-together portraits.   😉
I hope you enjoy this sweet family's session as much as I did shooting it!  I cannot help but smile when I see those adorable innocent little faces and their toothy grins.  And they're not even mine!  I can just imagine the joy that Mom and Dad get from these.  And what an honor that is for ME to be a part of that- I am so blessed to do what I do!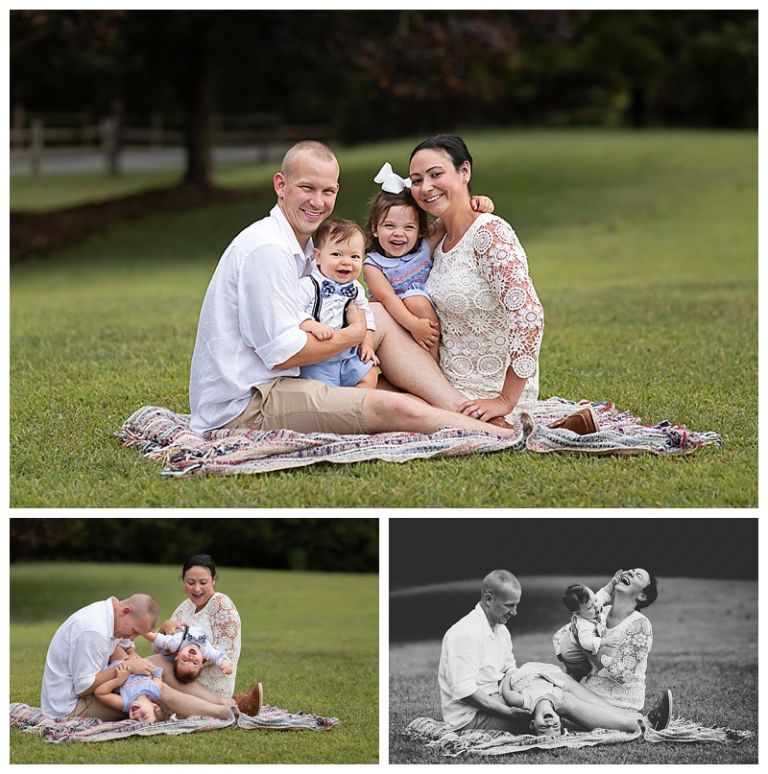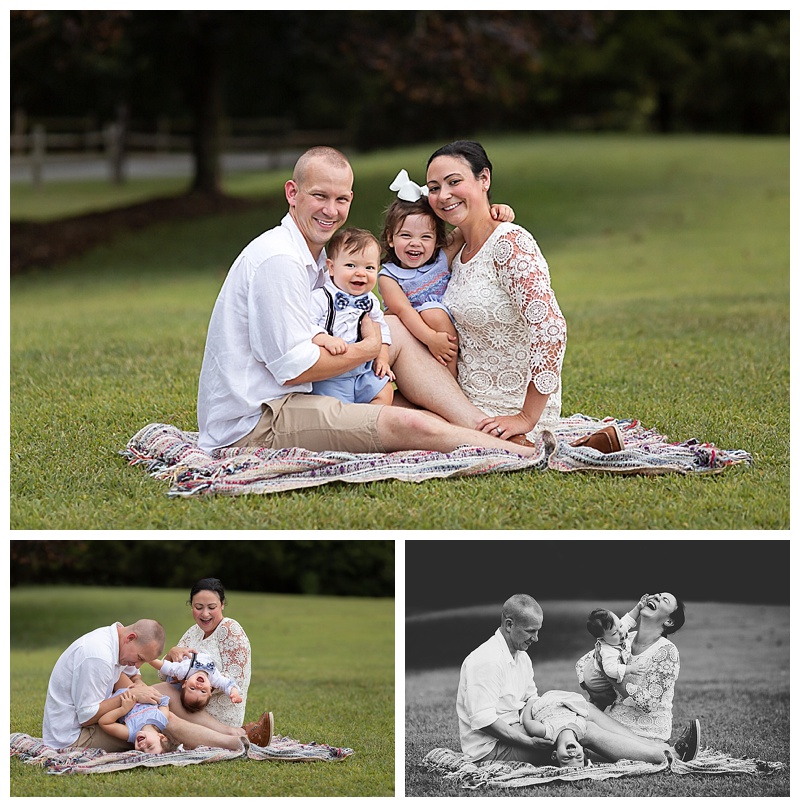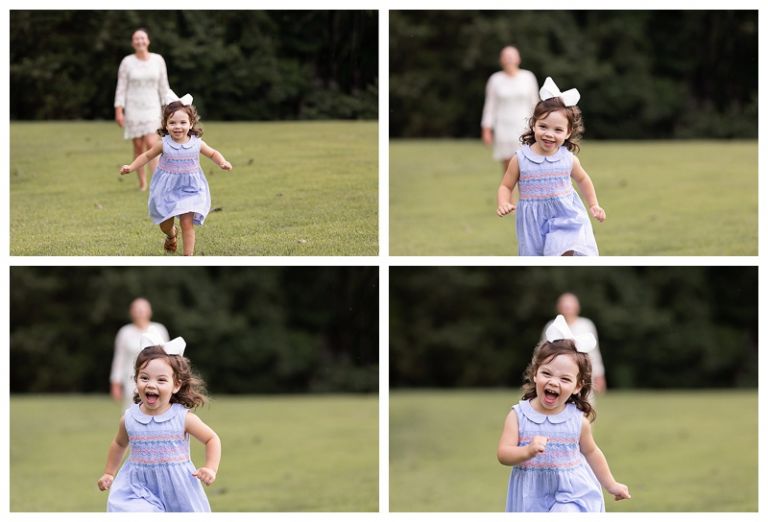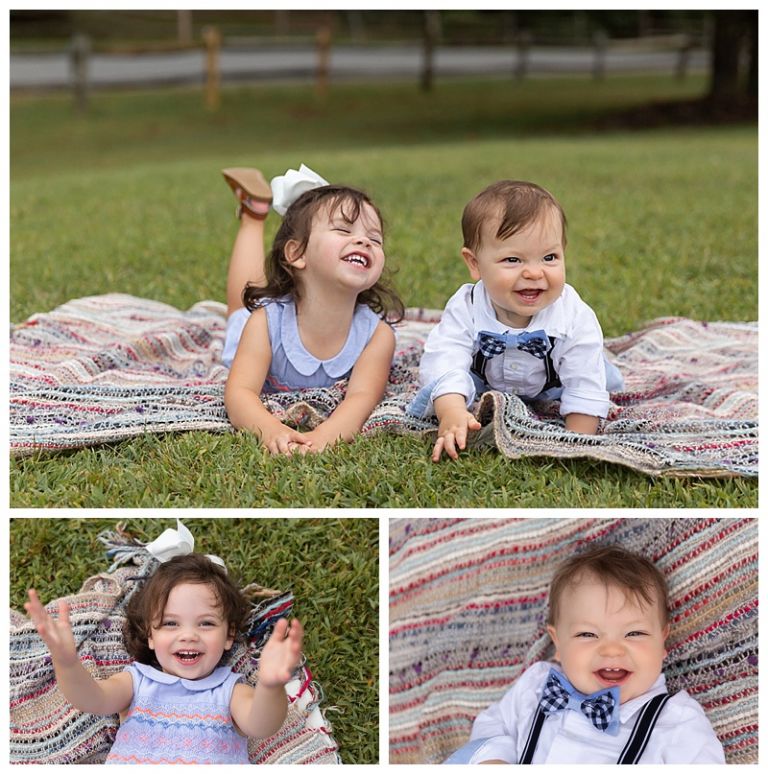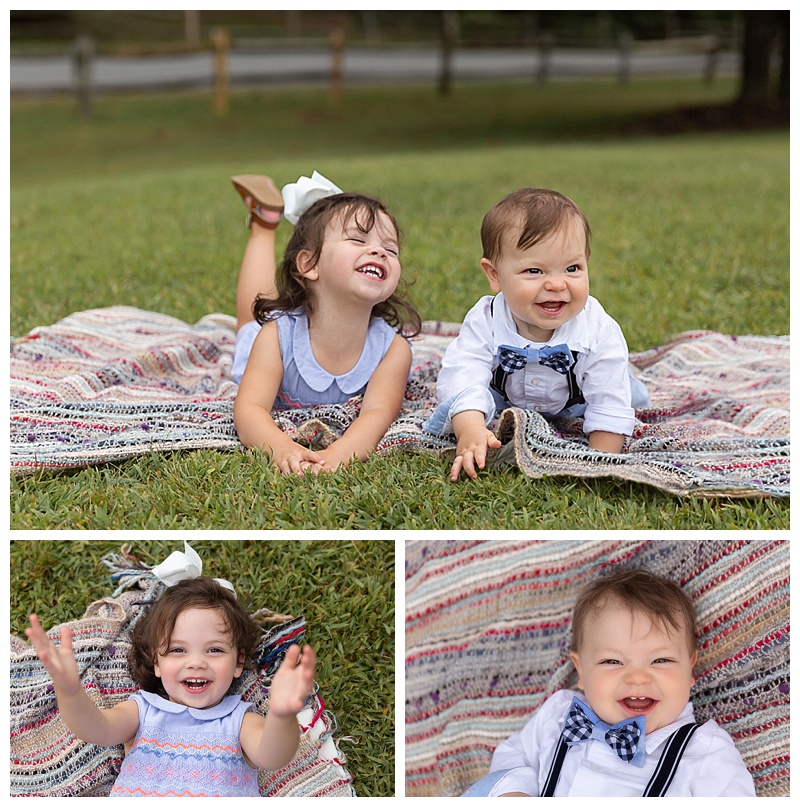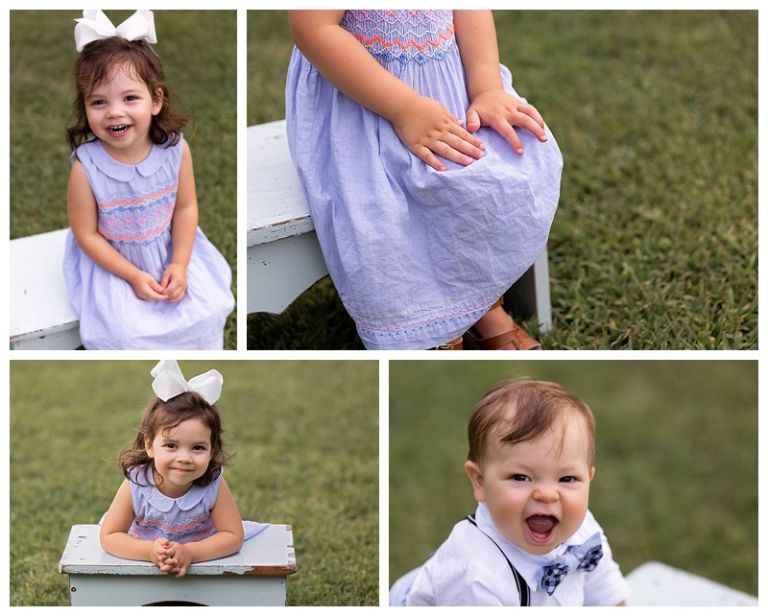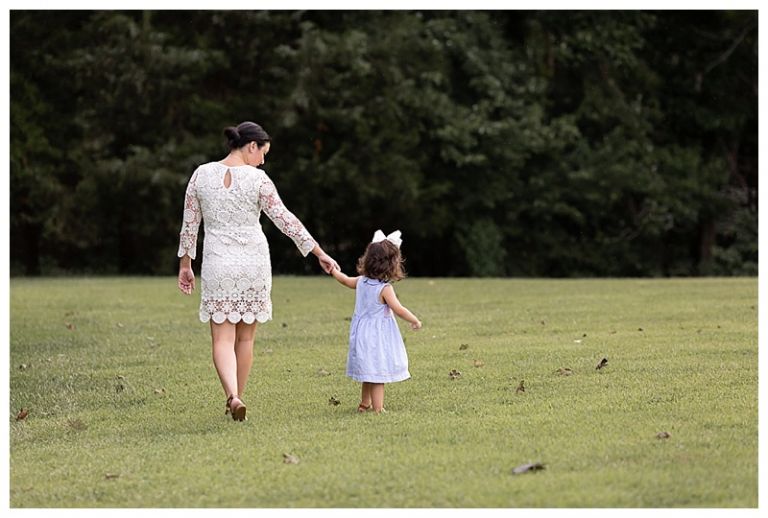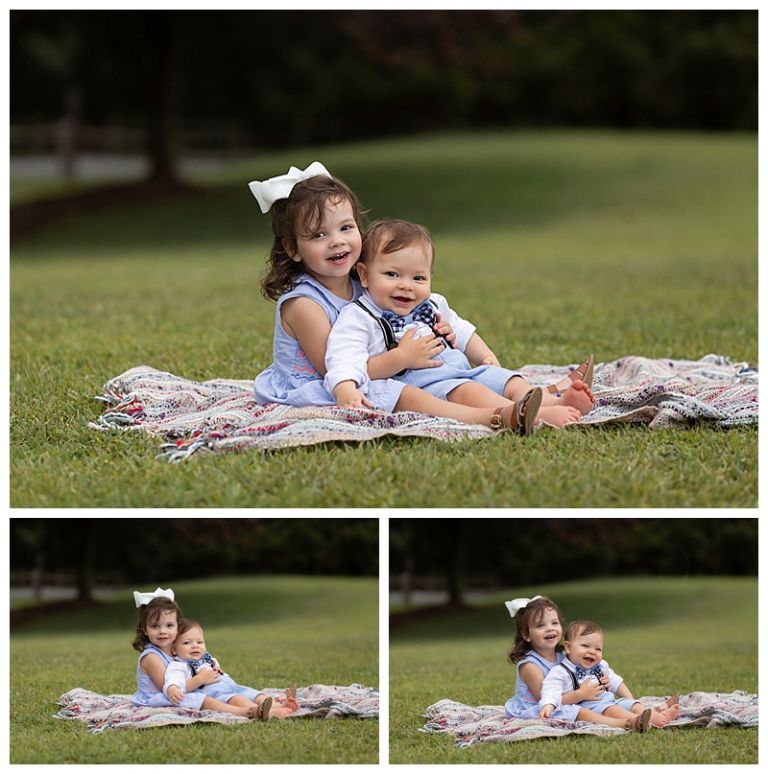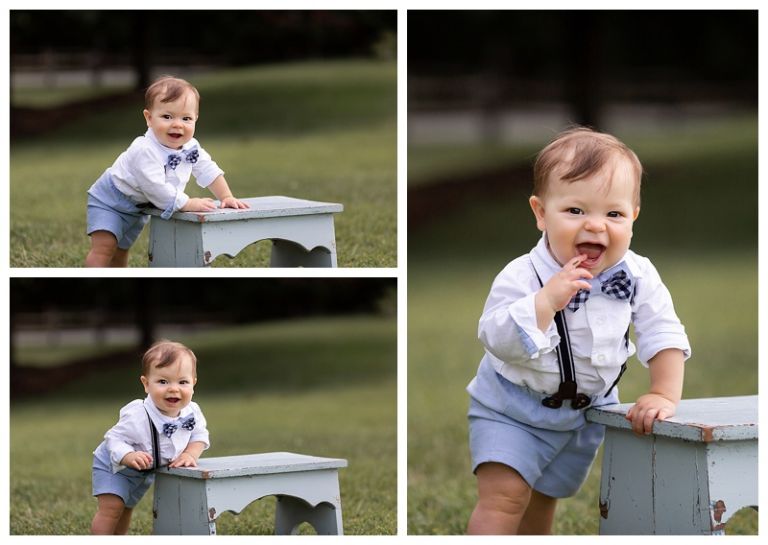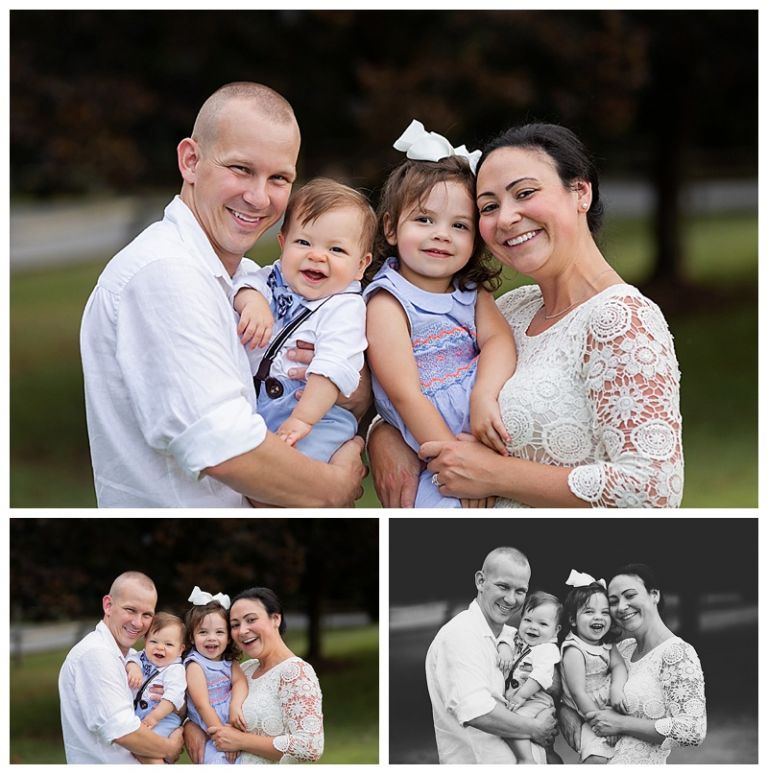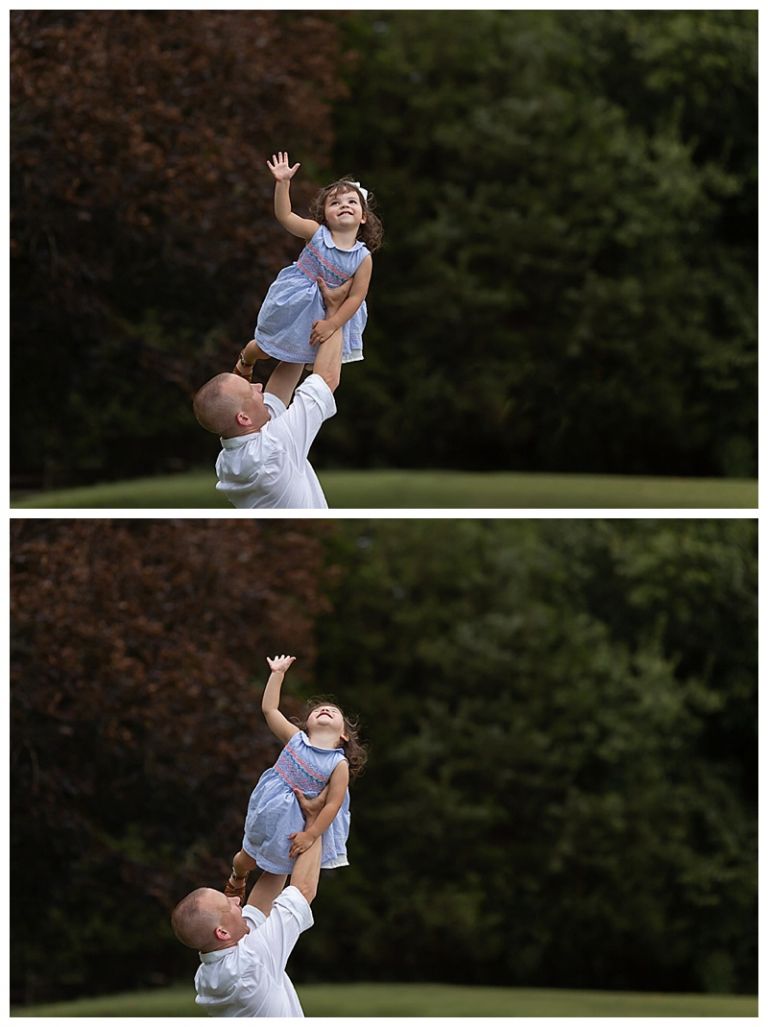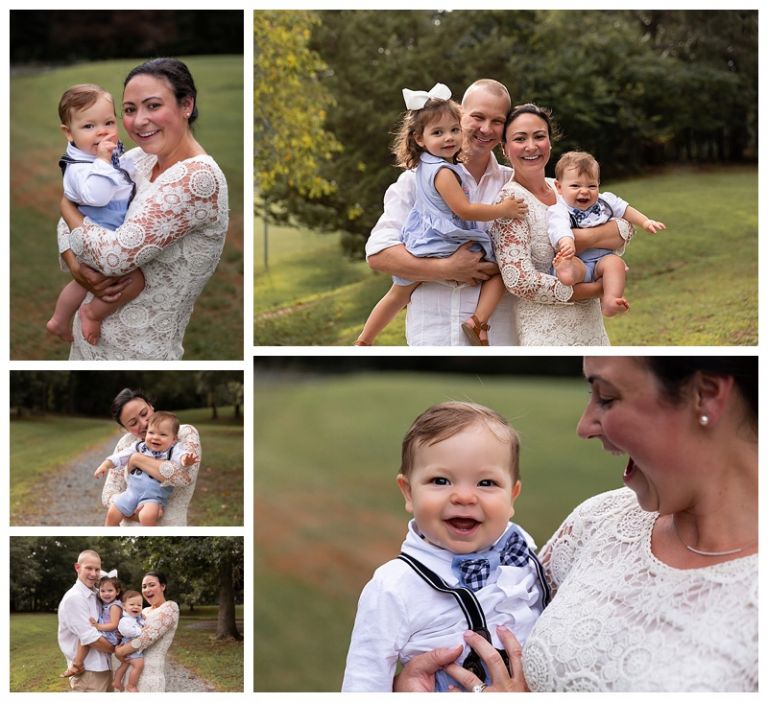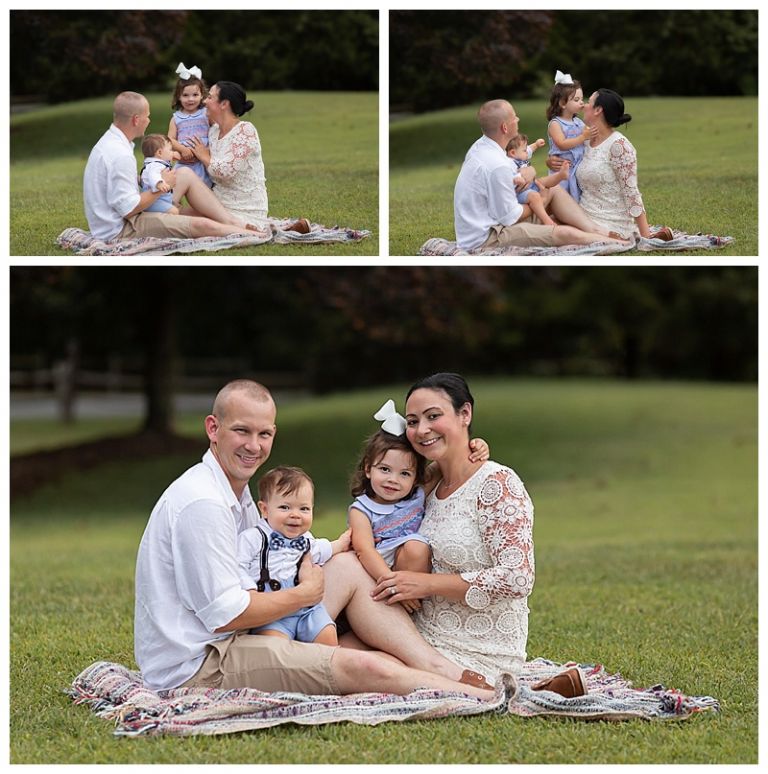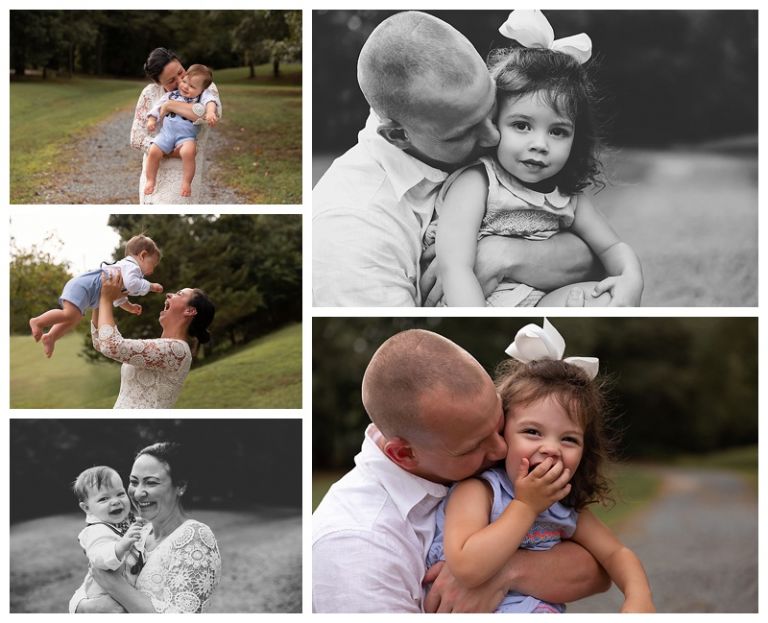 For more details and info about our on-location family sessions, visit our pricing page here.