A while back, I got to spend the morning with a couple of awesome ladies – a friend I met while playing at the park with my kiddos after first moving to AZ, who graciously agreed to let me photograph her second baby when I was portfolio building!  (…and whose family I photographed on various other occasions!)  She brought along her sweet mother-in-law- whom I also adore- and most importantly…. her THIRD gorgeous baby girl!  What. FUN.  I love these two!  It was so fun to chat with them and to snuggle gorgeous baby Alice and make beautiful pictures!  She was a big girl, and after squeezing her into some dainty little newborn pretties, we were able to make a ton of other beautiful shots with new fabrics, props, and accessories.
An added bonus for me was that I finally got to see myself working!  These great ladies snapped a ton of photos of me working- everything from posing baby, shooting, fixing outfits, props, overheating in front of the space heater (phew!) and snuggling that beautiful girl.  So, a huge thanks to Marissa and Kathy for capturing these for me and letting me share them!
Enjoy this behind-the-scenes look at a Newborn Portrait Session at Sarah Lake Photography!
Behind the scenes at a newborn photo shoot…
This set-up used one of my favorite props- my Great-Grandma's butter bowl.  It's the perfect size to hold a baby snug and securely while they sleep.  It also has a beautiful decades-old patina that complements the fresh, soft colors so beautifully.  (Notice the space heater… the reason I dress in leggings and loose, cool clothes!)  😛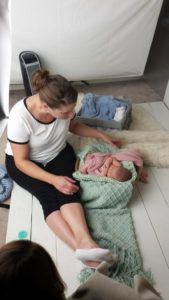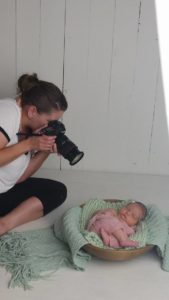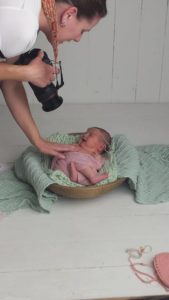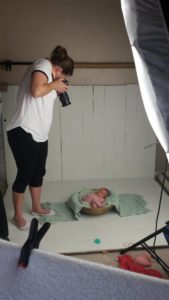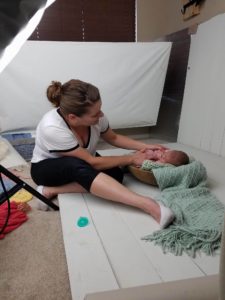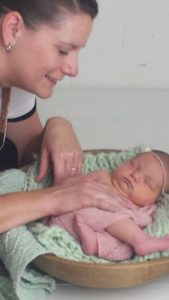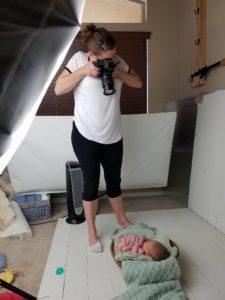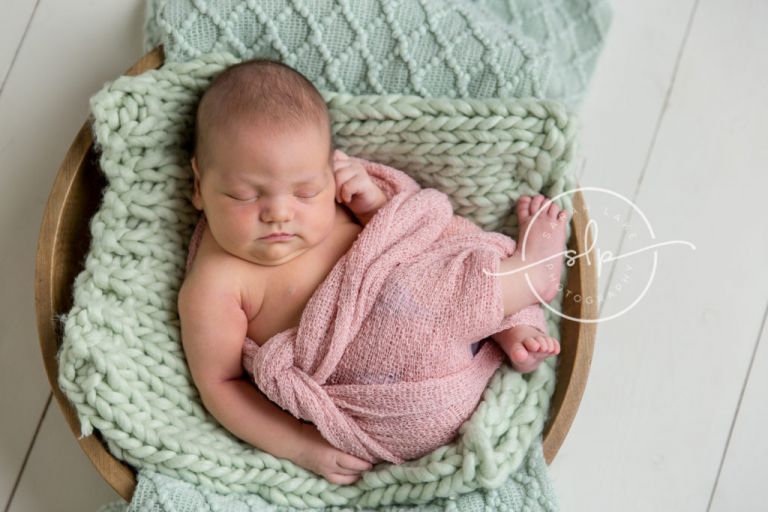 Babies sometimes sleep nearly the entire session through, and other babies are more "touchy" and wake or wriggle more often.  During most sessions, a lot of shushing, patting, and soothing is needed to settle baby into a beautiful, comfy little snooze…
---
For this next set of images, we put a lovely lavender outfit on a very sleepy baby and posed her on the beanbag.  Alice sure was a smiley girl!  Bonnet is from one of my newborn prop vendors (I can't remember which!), headband by Dear Felicity, and the little bibs were handmade by me.  🙂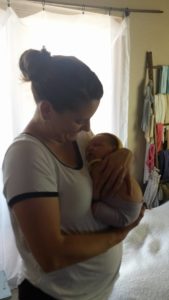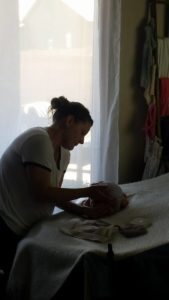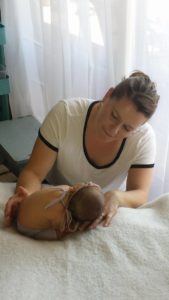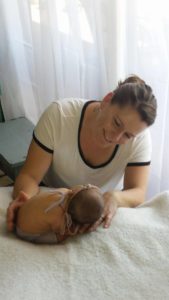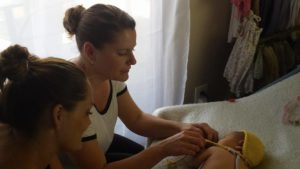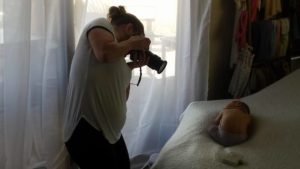 Part of the fun of custom newborn portraiture is coordinating fabrics, textures, colors, and accessories to create  beautifully composed image that keeps baby as the focus.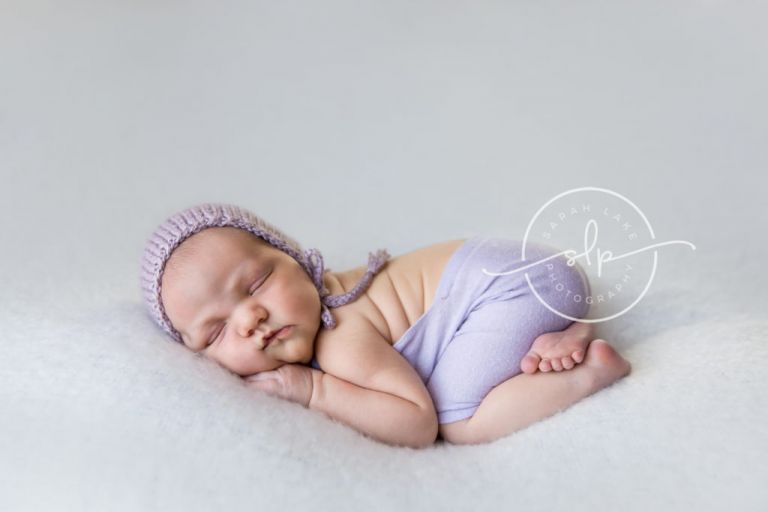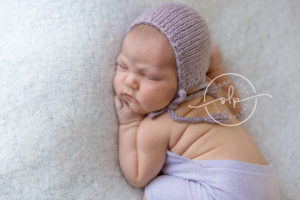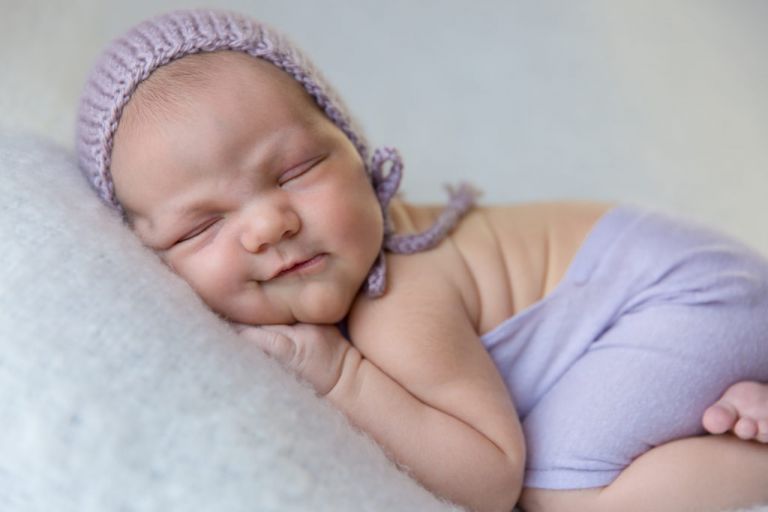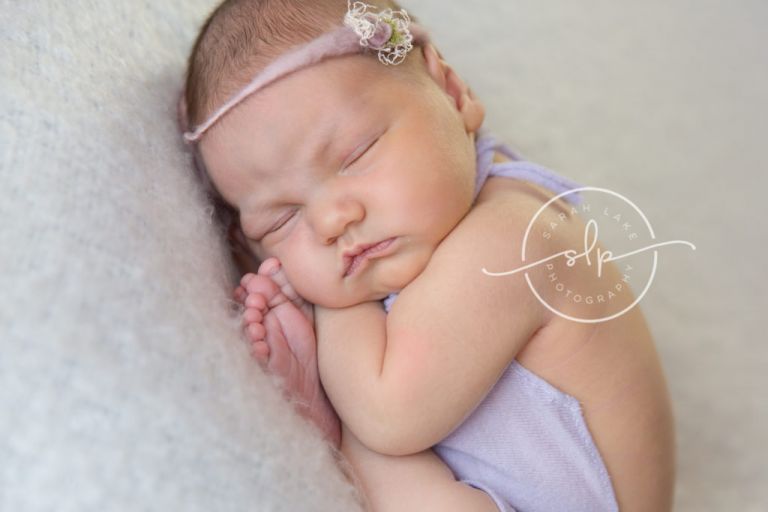 ---
And here is another series of beanbag images…   Bonnet made by me.  🙂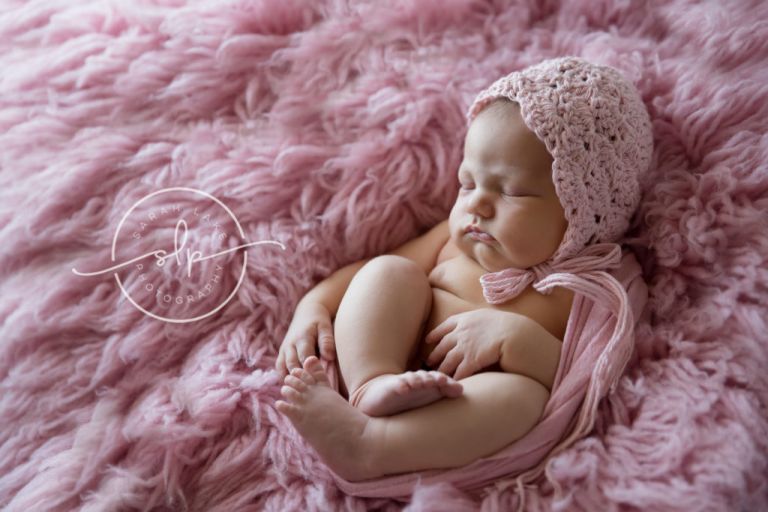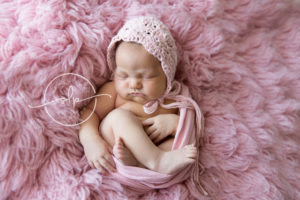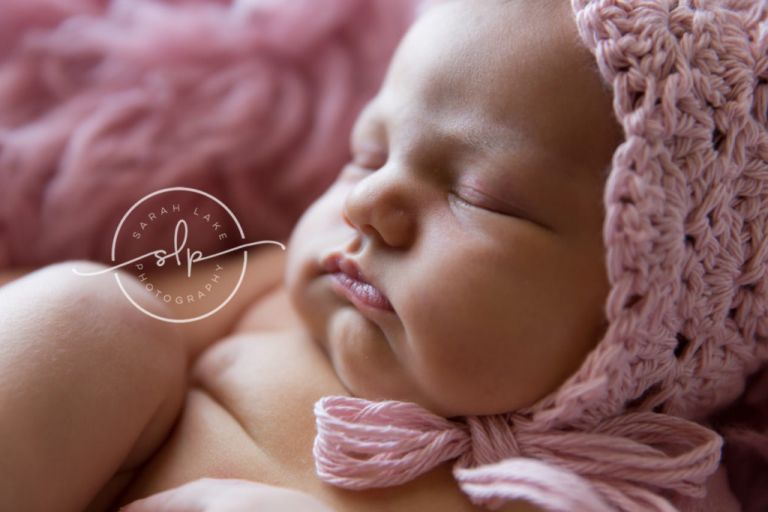 ---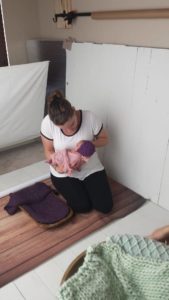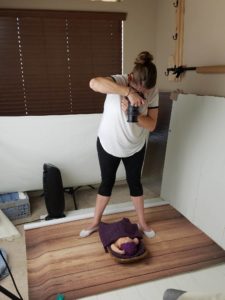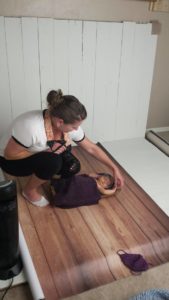 Another down shot with a sweet little newborn "bed" and lovely deep purples…  She fell asleep again and gave us another set of beautiful shots!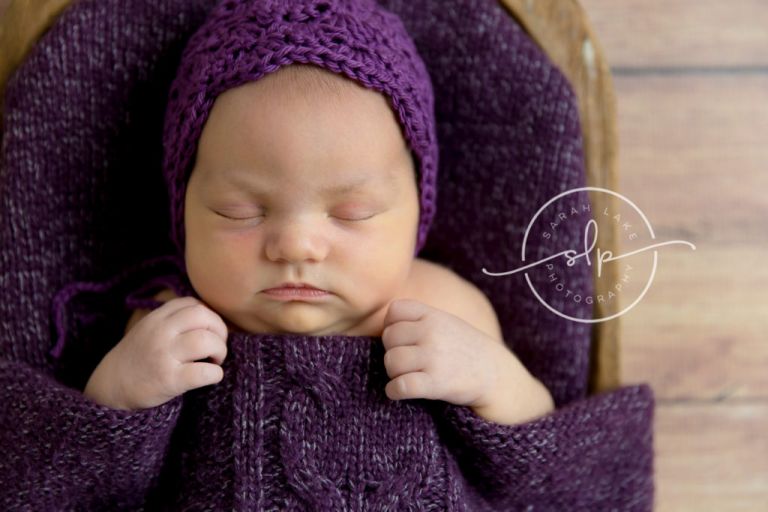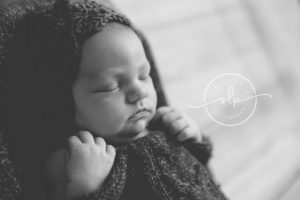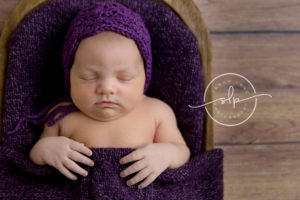 ---
Our last set-up… we got to play with so many cool props and colors!  (PLEASE NOTE:  Basket was weighted in the bottom to prevent tipping, and mom was sitting off to the side to spot baby as she slept.)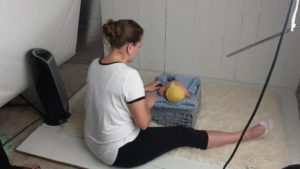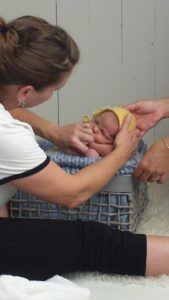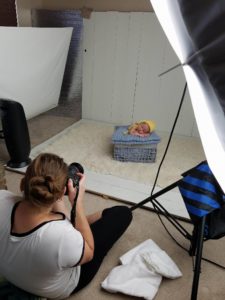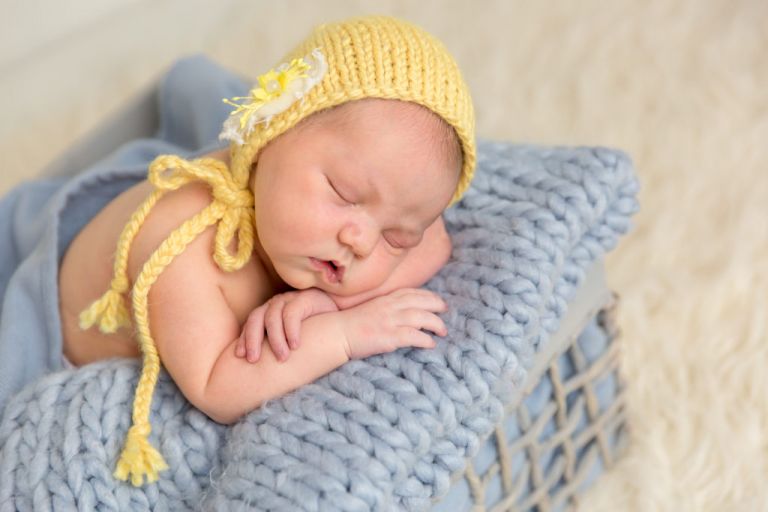 ---