Alternatives to a "cakesmash"
There is little more exciting to new parents than celebrating their child's very first birthday.  Their baby is not quite a baby anymore and is beginning to look more and more like a little boy or little girl- it's wonderful and bittersweet all at the same time.   Those of you who have been through this milestone know exactly what I'm talking about!  Little Luke- the happiest little boy you'll ever see- visited the studio to celebrate his first birthday!  And given that he was challenged with various different food allergies, mom decided to commemorate his birthday with his favorite thing- books!  And more specifically, The Very Hungry Caterpillar.  I absolutely LOVED this idea!!!  And it wasn't just because it was easier to clean up.  😉  When mom looks back on these photos, she'll be reminded of how much he loved to look at books, and his fuzzy caterpillar, and how children can- even at such a young age- have their own unique likes and dislikes, favorite toys, favorites pastimes. It's so amazing to watch kids grow and to learn all of these idiosyncrasies about them.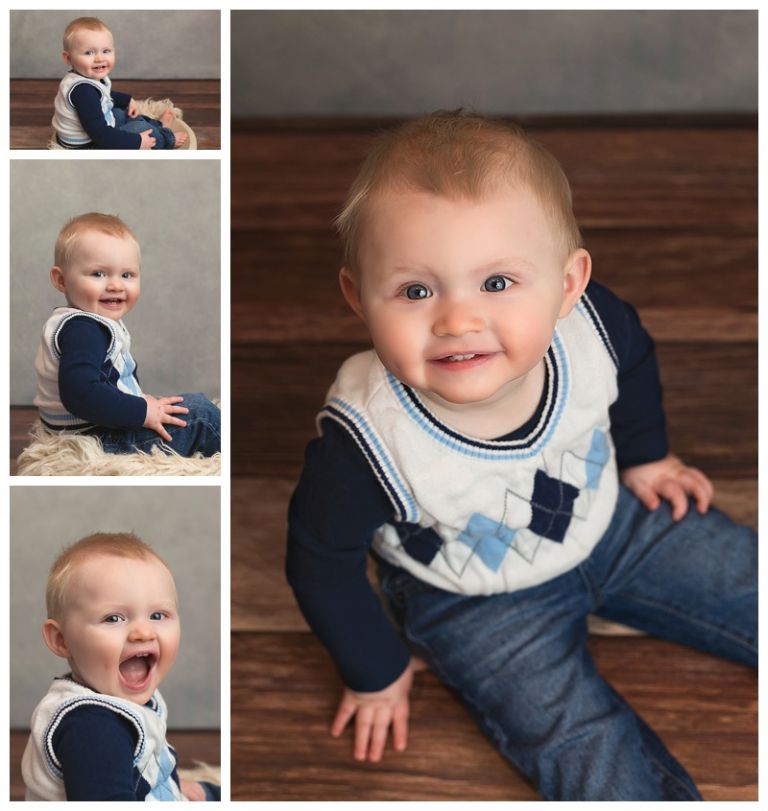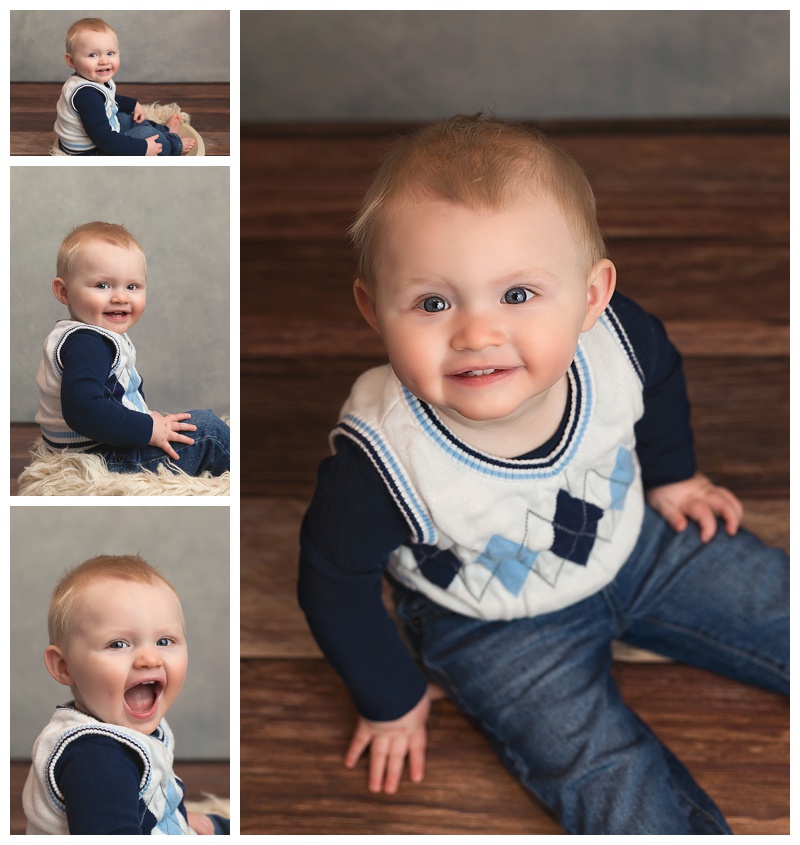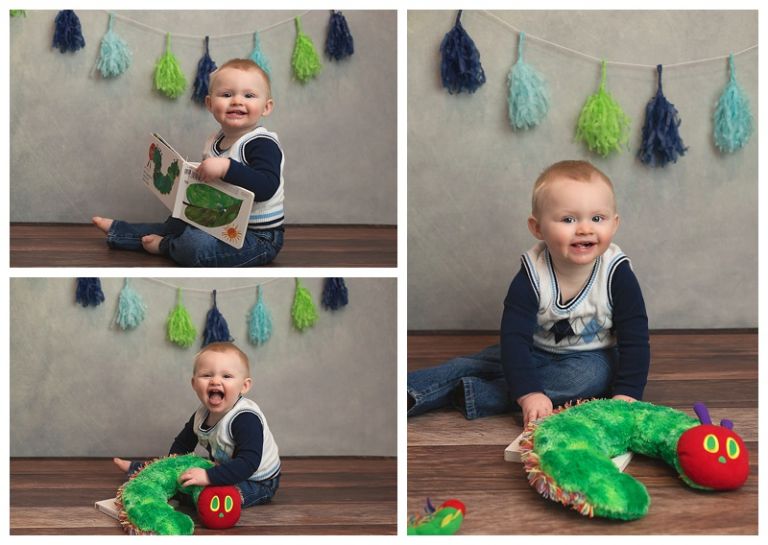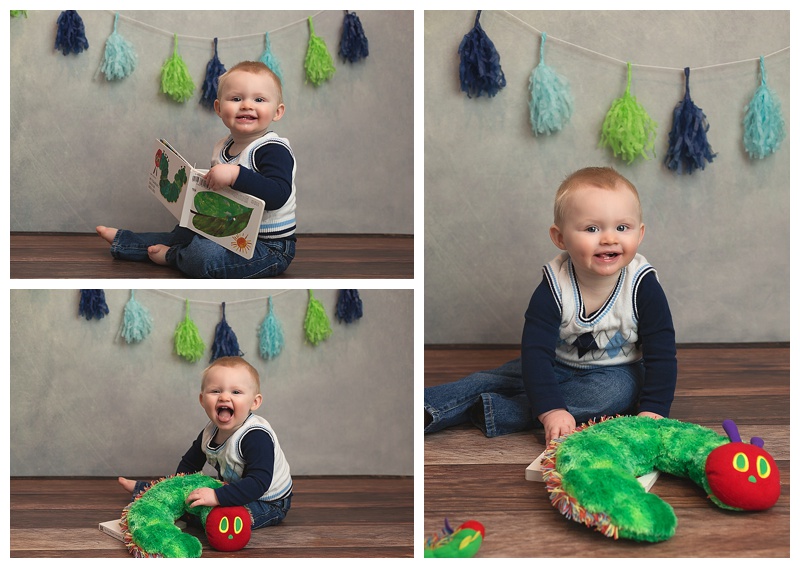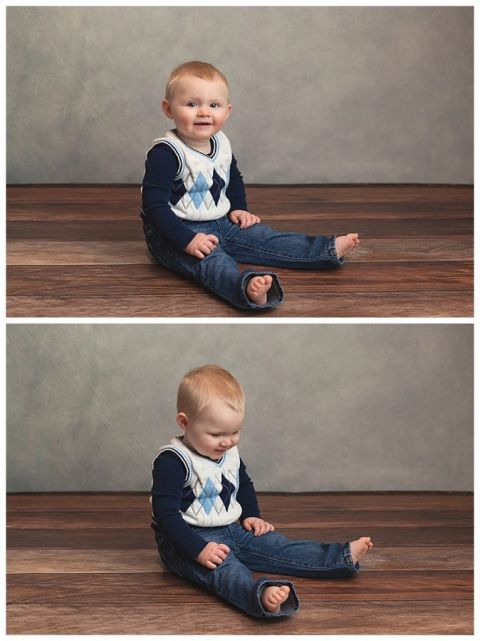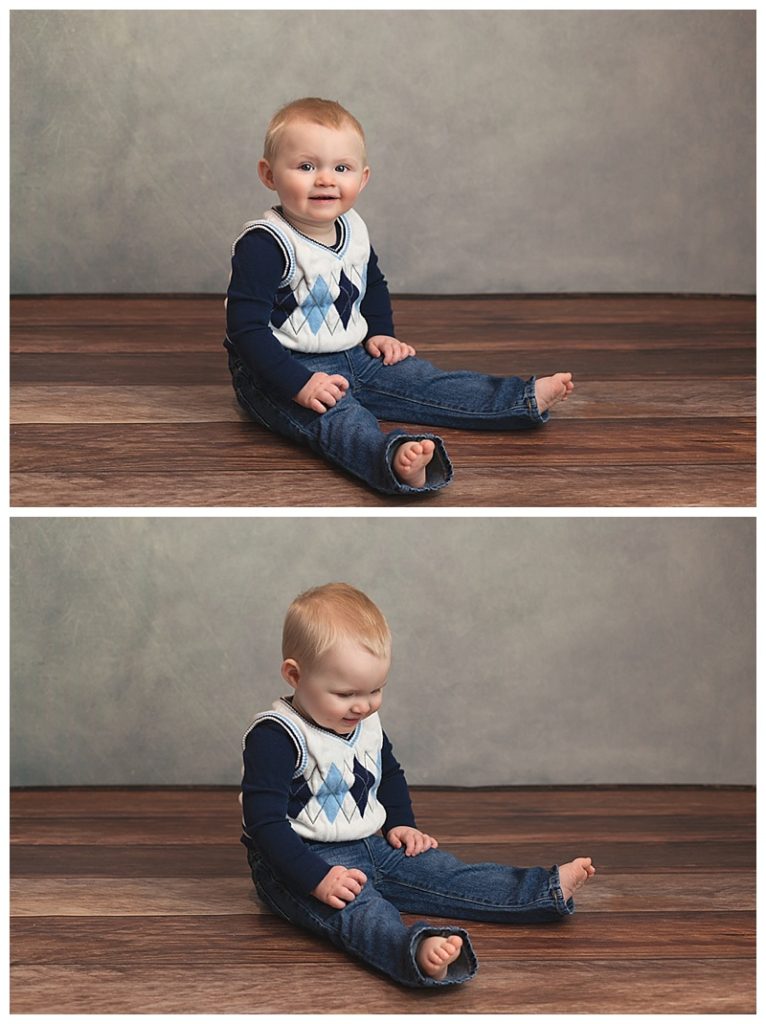 Look at him looking at his toes!!!  Too sweet!One of my favorite of Luke's little idiosyncrasies was his tongue twirling!  When I was shooting his session, I was grinning from ear-to-ear just watching his smiles and laughter and happy faces!  But it wasn't until I began editing his gallery on the computer that I noticed the most adorable thing- he twists his tongue when he has that big smile! Mom loved that this was captured in a photo.  Because most likely, he'll outgrow that little habit, but she'll always be able to see that sweet silly smile in a photograph.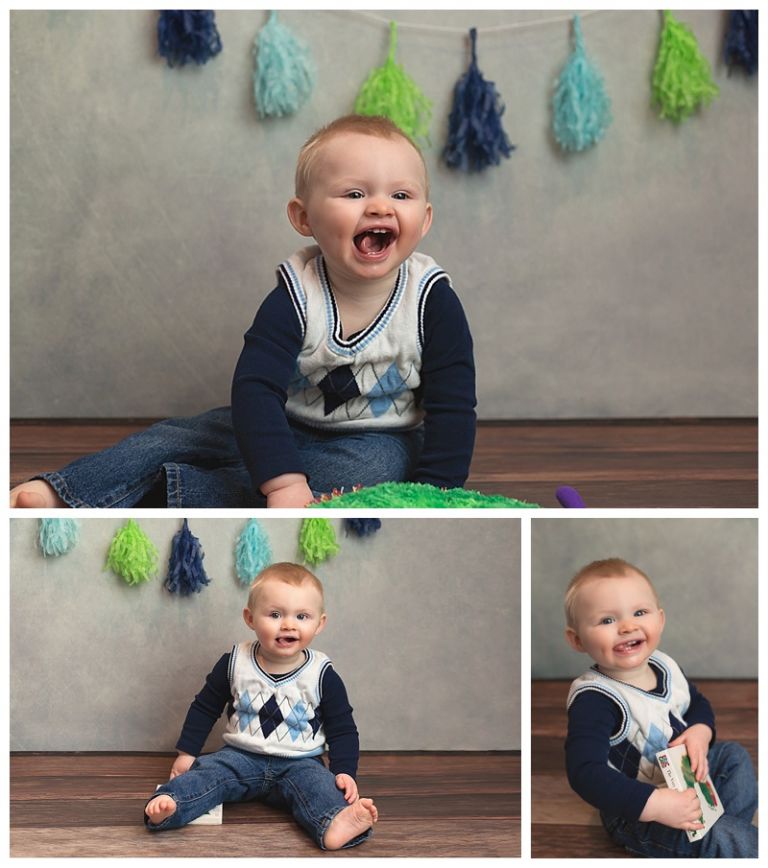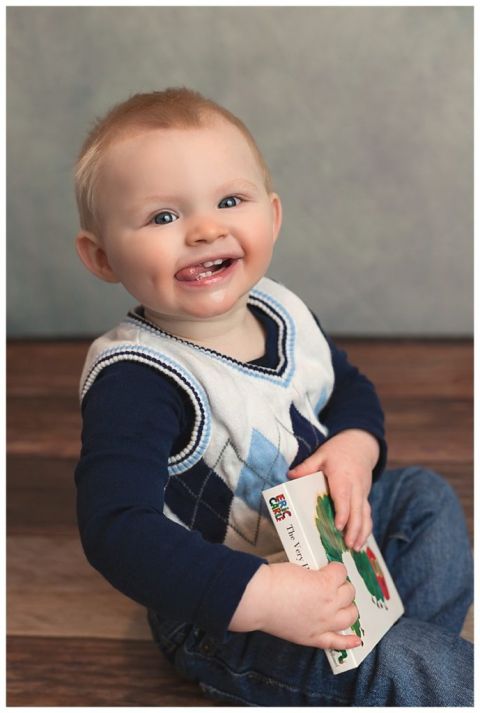 As alway, Pinterest is THE place for inspiration on sessions like these.  There are so many brilliant photographers that have created some absolutely amazing and totally unique sessions to celebrate baby's first year!  To check out some of these awesome sessions- many of which are NOT the traditional "cakesmash"- check out my Pinterest board!  Be sure too share any awesome ideas of your own in the comment below!
Cheers!