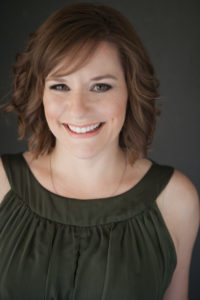 Hey! I'm Sarah, the mom-with-a-camera turned entrepreneur behind Sarah Lake Photography. I love photographing faces- especially the littlest ones. It's my hope that I get the chance to make once-in-a-lifetime images of you and your family.  I know it's corny, but I felt like my soul came alive when I began to photograph my brand new children… the realization that I can actually keep those tiny miraculous details with me forever- in a photograph- to remind me of the overwhelming feeling of love I felt in those moments…. and the feeling of chaos and hilarity I felt in others!  As I continued to teach myself and improve my photography skills- capturing all of those silly, sweet, crazy, and precious moments-  I couldn't shake the feeling that I wanted to create those kind of memories for other families, too.  I now see it's what I was meant to do. 
My goal is to to create gorgeous images of your loved ones that can never be duplicated… To help you remember those precious details that make your heart feel like it might burst… To remind you how deeply you are adored by your children and to show them how compeltely and utterly they are loved by you… To show you how each of you perfectly BELONG in your family.  My goal is to help you feel all of this, to let you have fun and relish this time with those people you love the most!  I want to get to know your family, ensure that you have an amazing experience, and give you service that's second to none.
And I don't know about you, but I love getting to know people and learning interesting things about them that I wouldn't have expected.  So, in that spirit, I figured I'd share with you a few unexpected things about me…
---
I earned zoology and biological science degrees from Michigan State University and my career evolved from high school biology & chemistry teacher, to early education consultant, to stay-at-home Mom to our two sweet and crazy kiddos, to (now) full-time newborn & family photographer.  🙂

I LOVE food, love to eat, and love to cook and bake!  I plan my day around eating. In fact, when we decide to go on a trip, the first thing I do is look online to see what awesome restaurants are nearby.  I think I get this from my Dad– he does the same thing.

I've been a U.S. Marine's wife for 14 years and have been through EIGHT deployments (Phew).  My husband has been away for about 6 years of the 14 we've been married!  Even though he's missed a lot of holidays and anniversaries, it's worth it.  He's pretty awesome.

Some of my hidden talents:  I'm a very good speller, can play the piano by ear, and can parallel park just about anywhere.  A few things I'm terrible at: throwing frisbees, doing laundry, [not] procrastinating, sewing, skydiving, and… did I mention laundry?

I have loved photography since high school, but it was after our first child was was born that it took on a whole new meaning for me, and I became determined to improve my skills. And now, I get to realize one of my lifelong dreams (in addition to being able to stay at home with our children!) and create cherished photographs for families for a living.  I'm on cloud nine.

Sarah Lake Photography, LLC               210-489-1790