I have worked so hard and been so blessed to see my little business grow so well the past three years. I have focused on honing my craft, refining my shooting and editing, and giving my amazing clients an experience and product that is worthy of them and their investment and trust in me.  But I've always had a little bug in my ear saying that I would LOVE to somehow teach what I've learned… I have some friends that are also amazing photographers and teach their own photography workshops and absolutely love it.  I already know I love teaching, so after several different clients asked if I would offer them a class of some sort so that they could finally learn how to work their cameras, I decided it was the perfect time!
I've already held one workshop that was an awesome success- and tons of fun!  Now….. it's time for another!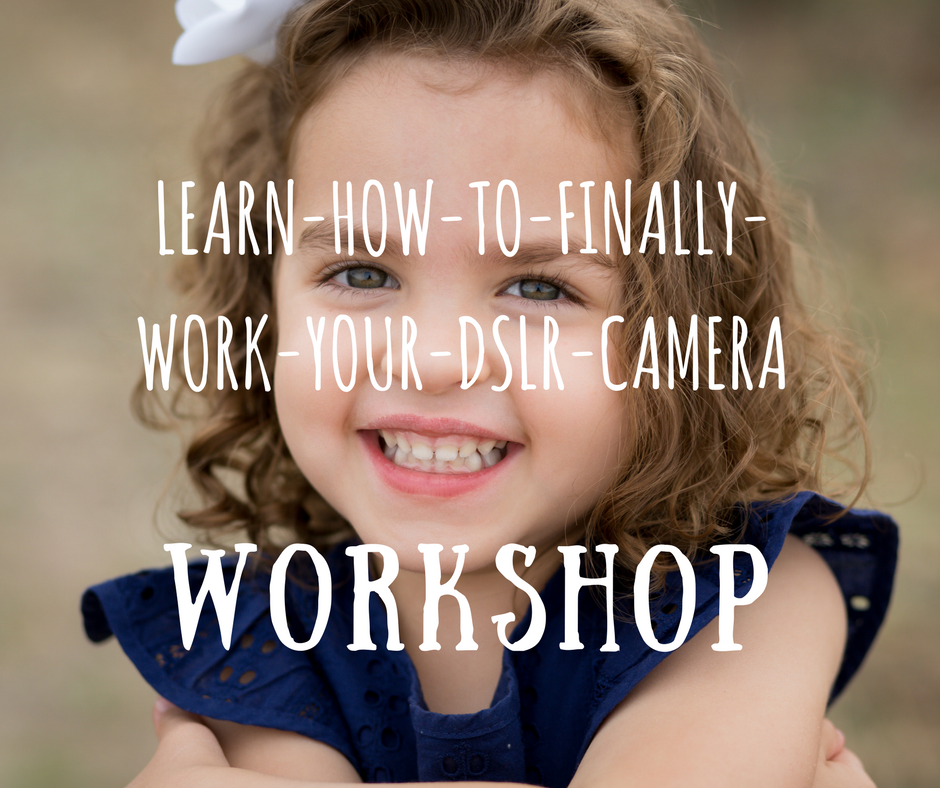 If you'd like to FINALLY figure out how to actually take GOOD photos with your DSLR camera… If you'd FINALLY like to figure out what all the buttons and settings are for and which ones you actually need (or not)… If you'd finally like to make a beautiful photograph of your kiddos' sweet faces (instead of a dark, blurry, shadow-y, flash-y, or icky one)… If you FINALLY want to feel like buying that DSLR camera was actually WORTH it, then this workshop is for YOU.
It will be very hands-on, with one-on-one instruction, and a TON of time to shoot, practice your new skills, and amaze yourself.  I'm a former teacher, so I have a little bit of experience in instruction  😉  so all you'll need is a DSLR camera, and a can-do attitude!
HERE ARE THE DETAILS!
WHEN:  SUNDAY, AUG 27
TIME:  9:00-1:00 (aproox. 4 hours, with breaks of course!)
COST: $95 per participant/ $150 per couple (if using one camera)
CLASS SIZE: 4-5
LOCATION: TBA! (It will be in or around SV, where we can easily have instruction, discussion, as well as a beautiful shooting area!
INCLUDES: A printed take-home WORKBOOK including all the topics (plus illustrative photos!) covered in the workshop.  Also- SNACKS!  😉
TOPICS TO BE COVERED:
How to focus on what you want to focus on 😉

Aperture, shutter speed, ISO…. The exposure triangle!

The camera dial, basic camera settings, metering, lenses

The flash: When to use it. When NOT to use it!

How to start taking photos that you L-O-V-E

And more…
All of my SLP clients have had the first opportunity to sign up for this workshop, and now it's open for everyone!  
TO REGISTER, JUST FILL OUT THE SHORT FORM BELOW AND I WILL EMAIL YOU AN INVOICE.  I WILL THEN FINALIZE THE LOCATION THIS WEEK AND NOTIFY EVERYONE.
THANKS!  CAN'T WAIT TO SEE EVERYONE!